How can you be a good caregiver?
Many people care for a spouse, a parent, or some other family member who is disabled or ill. Caregiving can be a rewarding experience. But caregiving can also be stressful.
There are three steps to being a good caregiver:
Take care of yourself.
Exercise regularly, get proper rest and nutrition, and have regular medical checkups. And take time off to take part in pleasant, nurturing activities.
Don't help too much.
Help the person you care for to be as independent as possible. For example, let the person make as many decisions as possible.
Ask for help.
Accept support from others. A helping hand at the right time can make all the difference. For example, ask family or friends to pick up a few items at the grocery store.
© 2016-2022 Healthwise, Incorporated. This information does not replace the advice of a doctor.
How to Communicate as a Caregiver
Help and support your loved one in any way you can, based on your time and ability. If there are critical needs that you can't meet, talk about them.
Start by trying to see things from your loved one's point of view. Remember, they usually aren't giving you a hard time intentionally — they're actually having a hard time themselves.
Make suggestions instead of demands. Try "Let's go for a walk" rather than "You need to exercise more."
Have grace for yourself and the person you're caring for. There is no such thing as a perfect caregiver or a perfect patient. Sometimes you have to allow for good enough in the spirit of progress.
Getting Help as a Caregiver
When you are a caregiver, you often can get caught up in that next thing that must be done. Or maybe you are struggling with the day to day and can't even think about long term. Make a list of things friends or family could help with. That way when someone asks "Is there anything I can do?" you have ready replies.
In addition to friends and family, there are often online resources or local organizations that could help.
Explore community resources. Who do you know that has caregiver experience? They are a great resource for referrals. You should also check with doctors, faith-based organizations, or other community groups. Cigna's website also provides several resources to help you find quality eldercare.
Arrange for respite care. At some point, you are going to need time away from the person you're caring for and it is important that you have vetted resources available when that happens.
Find a support group. You are not alone. Discussing your situation with others on a similar journey can remind you of this. It can also make planning for the future easier.
Caregivers Need Care, Too
Many caregivers work full-time, while raising their children and caring for an elderly parent, leaving little time for self-care. Caregiving can take an emotional and physical toll on the body.
Taking care of yourself is one of the most important steps you can take as a caregiver. Caregiving can be stressful, even in the best of situations. Here are some other important things you should find time to do — just for yourself.
Take a class on caregiving. You will meet other caregivers and learn new ways to deal with challenging situations.
Get some exercise. You may feel better and sleep better if you exercise.
Eat healthy meals and snacks. When you are busy giving care, it may seem easier to eat fast food than to prepare healthy meals. But healthy meals are easy to prepare, and healthy eating will give you more energy to carry you through each day.
Get enough sleep. If you aren't getting enough sleep at night, take a nap during the day. Plan to get at least one full night's rest each week.
Make time for an activity you enjoy. For example, make time to read, listen to music, paint, do crafts, or play an instrument — even if you can only do it for a few minutes a day. If you like to go to church activities or take classes, ask a friend or family member to stay with your loved one for an hour or two once or twice a week so you can do those things.
Get regular medical checkups. This includes dental checkups. Even if you have always been healthy, you need to stay healthy. Know about the signs of depression, and watch for them not only in the person you are caring for but also in yourself. If you have feelings of lingering sadness or hopelessness, talk with your doctor.
Get the support you need. Helping a loved one with health problems can be emotionally difficult. If you are having trouble coping with your feelings, seek advice and counseling from family members, trained mental health professionals, or spiritual advisors.
© 2016-2022 Healthwise, Incorporated. This information does not replace the advice of a doctor.
How to Create a Care Plan
One of the best things you can do at the beginning of your caregiver journey is to start a care plan. It may sound complicated but it begins with a simple step: have a conversation with person you are caring for.
Initially you'll want to create a list of what goals are most important and what strengths they have as well as a general needs assessment. From there, you can start to gather information on personal needs, home maintenance, health status, medications, financial records, and/or public benefits. Advanced care planning is also very important. Discussing and executing the proper legal documents at the beginning of your journey will save a lot of time and potential complications later.
The next steps are to:
Create a Caregiving Team. Collect the contact information of the healthcare providers, health insurance representatives, friends, neighbors, and other people who will help you manage care for your loved one.
Develop a caregiver plan. This can start with an assessment of your loved one's immediate needs, advanced directives, and, if necessary, their end-of-life plans such as hospice care. The plan should include documentation on their personal, medical, and financial information. Having advanced directives in place will allow you to respond with confidence, rather than assumptions, if an emergency happens.
Look for ways to improve safety. If your loved one would still like to be independent around the house, look for ways that they can stay safe. Some ideas: install handrails, grab bars, night-lights, and adjustable shower seats.
Assemble helpful resources. You don't have to do this all at once, but keep track of trustworthy, local resources for home care support, medical equipment, and alternative living solutions should the need arise. You will also want to know who you can turn to for transportation and in-home meal services.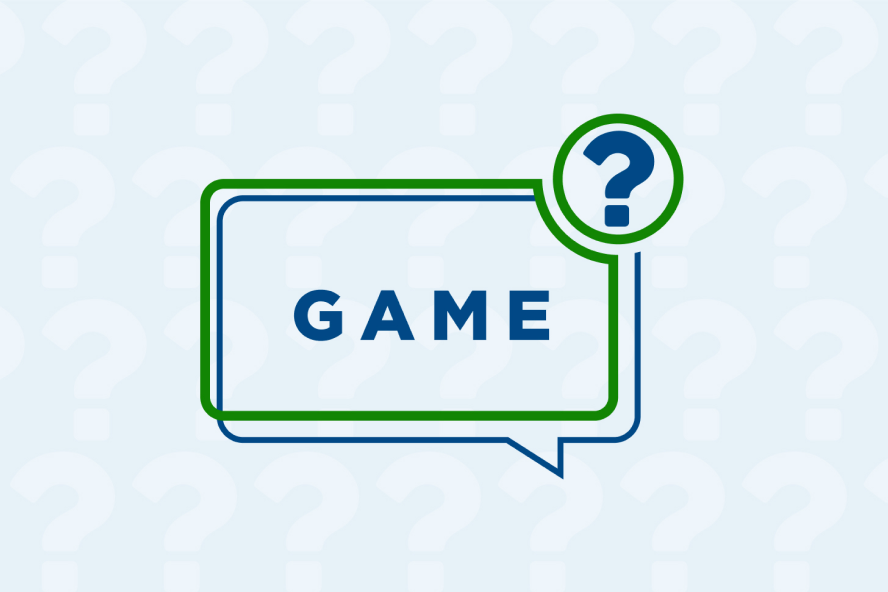 Basics of Caregiving Knowledge Check
Start with, "Communication for 200." Or choose, "Care for the Caregiver for 300." Our game board gives you 9 chances to answer questions and score points.
Play Our Game
More Health and Wellness Topics